At press time, the world's second largest cryptocurrency by total market capitalization (Ethereum) is trading at a stagnating price point of $204.31, thereby showcasing a relative value gain of around 0.1% since yesterday afternoon. Additionally, as can be seen from the chart below, over the course of the past 24 hours, ETH was able to touch a relative max of $209 before stooping down and scaling back to around the $205 region.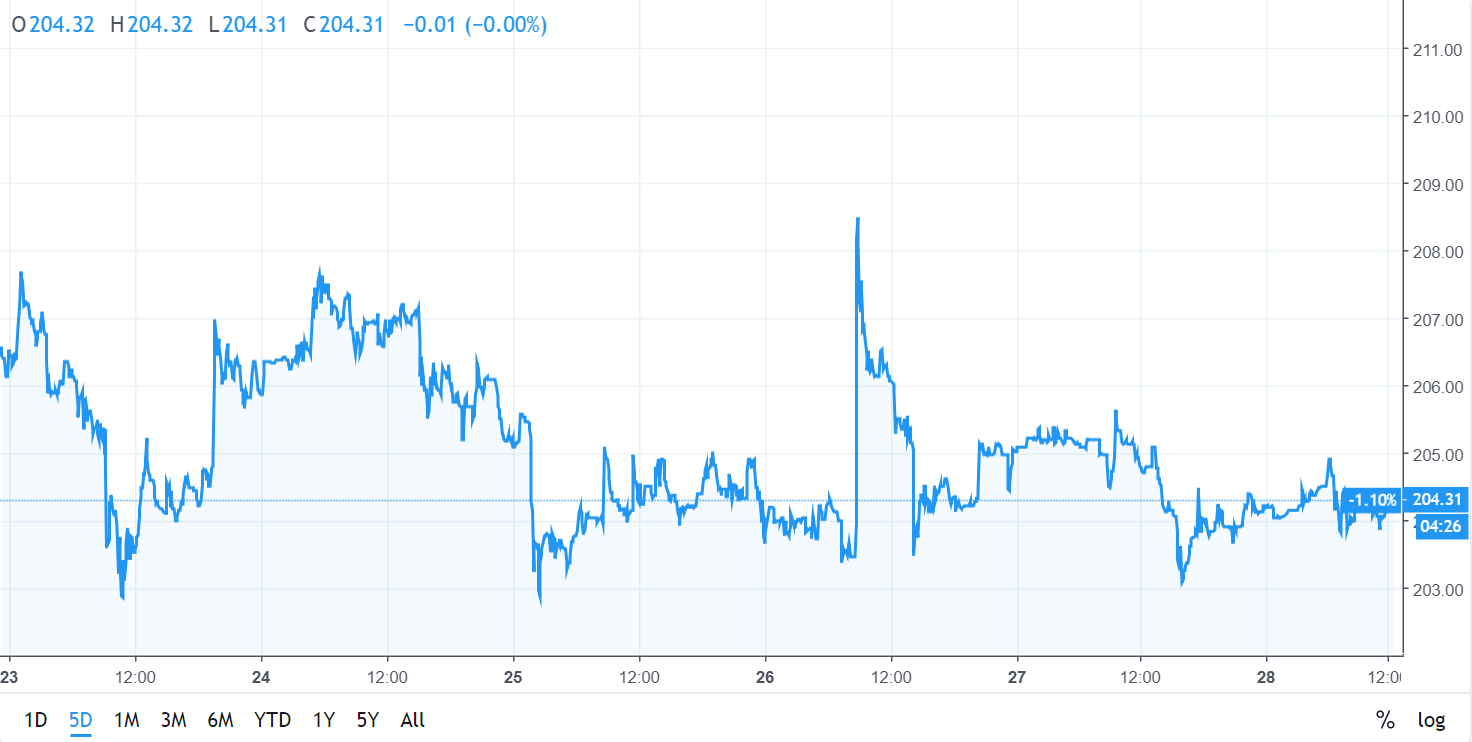 What's behind this sluggish performance?
First and foremost, it is important to recognize that Ether is currently facing some of its lowest investor confidence in quite some time. This is highlighted by the fact that the value of the premier digital asset has dropped by more than 80% over the past 10 months. To further elaborate on why Ethereum is slipping, many analysts have turned to the ICO dump theory, which suggests that many crowdfunded projects liquidated their Ether holdings all through 2018 so as to cover for their losses amidst the prevailing market conditions.
Another reason which many people think is causing Ethereum to slide is the fact that the core dev team behind this project was not able to deploy its latest 'Constantinople' hard fork earlier this month. The aforementioned network update was designed to usher in a new level of scalability for the project, but a failure to launch has "dealt a psychological blow" to investors who might have sold their Ether holdings solely due to this fact.
Lastly, a final reason that could be causing Ethereum to perform poorly is the release of various blockchain projects that are not only more scalable but also faster and more efficient than ETH. For example, Tron is one platform that delivers nearly all of the benefits being offered by TRX but at the same time, is able to facilitate a total of 2,000 transactions per second (TPS) [a number that is staggeringly high when compared to Ethereum's TPS rate of 25]. Also worth mentioning is that Tron's TPS rate has been off the charts ever since the TVM (Tron Virtual Machine) went live earlier this month.
Final Take
Apart from ETH, most of the other big-name crypto players too have been experiencing sluggish market conditions recently. For example, Bitcoin Cash (BCH), Bitcoin (BTC), Ripple (XRP) have all stayed in the red zone over the course of the past few days.
How long these conditions will persist is anyone's best guess, but for now, it appears as though the bears are here to stay.
The post Ethereum Price Watch: Bears Remain in Control as Currency Sits Around the $205 Mark appeared first on NullTX.