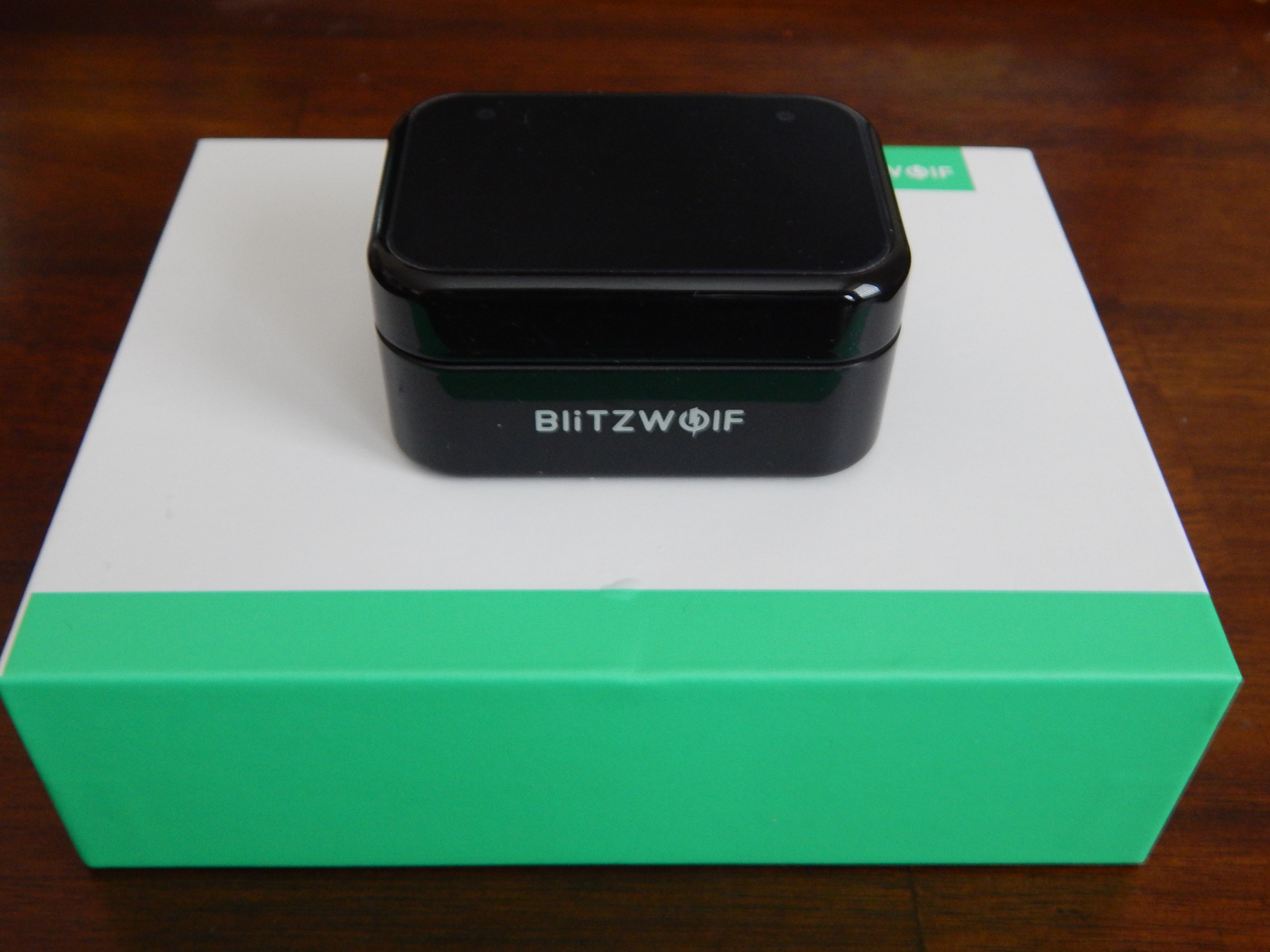 The BlitzWolf team was kind enough to send us a free pair of BW-FYE1 wireless headphones to review. I tried them out myself and was impressed with the products. This is my written review complimentary to the youtube video I did about the headphones.
Wireless headphones are becoming a trend as of late, with advances in bluetooth technology, there is no longer a need to use a wire to connect your headphones. When working out, running, or performing other physical activity, wires in your headphones can get in the way. Furthermore, wireless headphones don't cost a fortune anymore as they used to a few years ago, which makes them all the more attractive to use.
Personally, I wasn't familiar with the BlitzWolf brand. I have never personally tried a pair of their headphones so when I got the product I was excited to give it a try!
The packaging has great minimalist design with no unnecessary packing material. When you open the box, it contains two main items. One is the accessories box which includes a USB charging cable along with different sized rubber earpiece adapters. The other is a box containing the headphones themselves.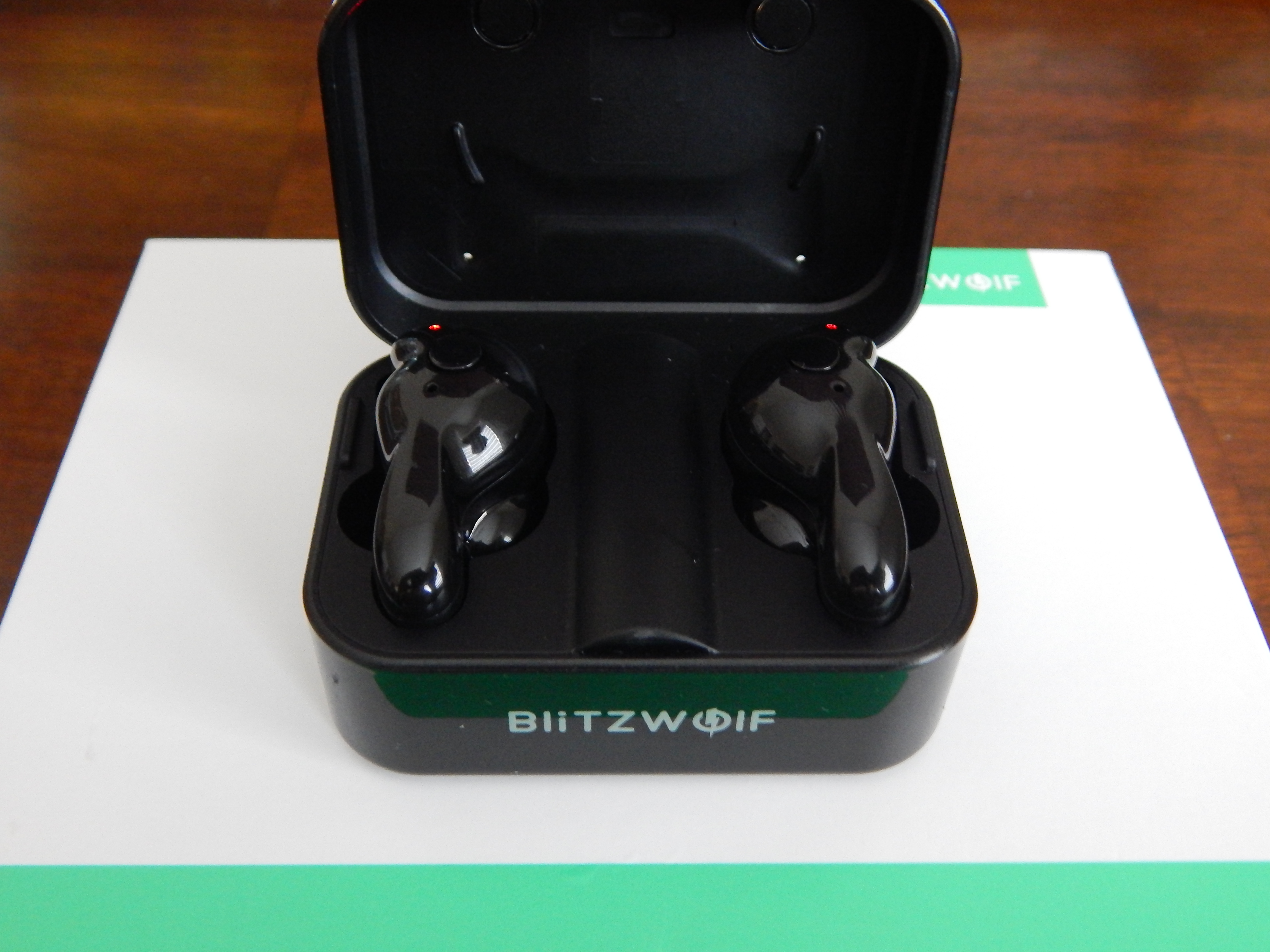 On the rear of the headphone container is the mini usb charging port along with an LED indicator which tells you how much charge the headphones have. When you open the case, the headphones will automatically activate and try to connect to the synced bluetooth device. Obviously, if this is your first time opening the case the headphone's won't connect to any device.
The headphones themselves are extremely light, and fit snugly and comfortably in my ear. The rubber tabs on top of the earbuds really help keep them in place. If you watch the youtube video I tried shaking my head left and right to see if they would stay in place, the headphones didn't budge. Furthermore, I went to the gym with them and not once did I feel like they were going to fall out.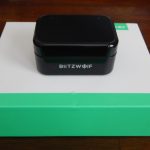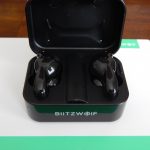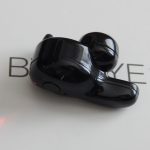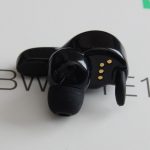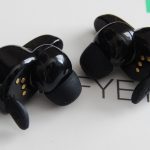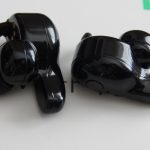 When it comes to some of the featured for the headphones, they do have a built in mic and a button on each side. The button allows you to take phone calls or pause / play music. One more thing I would like to mention is the headphones have built-in voice messages. They tell you when the headphones power on, when they connect, and when you have an incoming phone call. Last but not least, each headphone does have an LED indicator which gives you an idea about its state.
Overall I'm extremely satisfied with these headphones but they do lack in one department – sound quality. My first impression when I put on the headphones and turned up my music is that the song sounded a bit different. While the quality overall isn't terrible, the BW FYE-1 headphones do lack the low end bass sounds. If you are listening to a bass heavy song, it might sound a bit different than you are used to.
However, keep in mind these headphones are relatively cheap for the features they provide. You can find them for $50, and if you use our discount code (20SGL9XX), you can get 20% off your purchase on Amazon. Hope you enjoyed this review, and if you give the BW-FYE1 headphones a chance please let us know in the comment section.
Buy the BlitzWolf BW-FYE1 Wireless Headphones on Amazon for $49.99.
20% OFF Coupon Code for Amazon: 20SGL9XX
---
Disclosure: This is a Sponsored Review. NullTX received a free copy of the product from the sponsor. NullTX was not paid in any other way for this review.
The post BlitzWolf BW-FYE1 Wireless Headphones Review appeared first on NullTX.