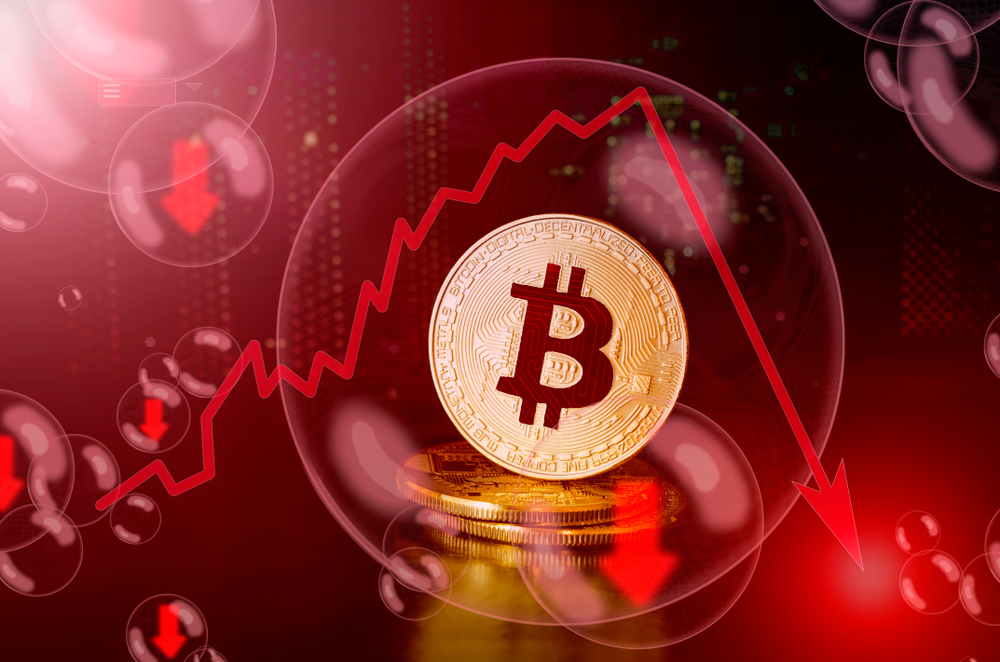 At press time, the father of cryptocurrency has sunk even lower and is trading for just over $4,200. This is a drop of roughly $200 since our last price piece, meaning that bitcoin has now fallen by roughly $2,000 over the past week.
Interestingly, bitcoin ultimately fell to roughly $4,100 during the early morning hours of November 23, 2018 before incurring a $100 spike. Chris Burniske – a placeholder management partner – claims that the reason for the drop(s) has to do with the currency's low liquidity, and that bitcoin is no longer able to defend $6,000+ support levels.
Chart by alanmasters
Burniske says that bitcoin is likely to hang in the $4,000 range for the next few months granted it's able to establish a support level between $4,000 and $4,500. From there, it may go through a long consolidation period:
"Ethereum has been through a broader deleveraging from the [initial coin offering] ICO boom from last year where funds were garnered, and it's kind of a cyclical deleveraging. The third thing is bitcoin was forming support at $6,000 for about three to four months and there's a lot of turbulence around a child of bitcoin called bitcoin cash, which has also forked and that has perturbed the markets and broken that technical indicator, so we are searching for a new bottom in crypto land."
Overall, analysts seem to differ greatly on where bitcoin will go in the future, with some remaining as bullish as ever, and others trapped in a case of the old gloom-and-doom, believing the cryptocurrency is destined for nothing but oblivion.
In the former category is Angel Versetti, CEO of the blockchain technology firm Ambrosus. Versetti says that while it's easy to compare bitcoin to the dot-com bubble of the 90s, nothing could be further from the truth, and that bitcoin isn't even close to becoming a bubble yet:
"I wouldn't compare the current state of the crypto market to the dot-com bubble at all. While there are similarities in terms of overvalued new technology startups with unproven or unsustainable business models that were incessant in both dot-com and crypto, the sheer scale of crypto and dot-com businesses isn't comparable. I do not believe we are, or were, anywhere close to a bubble with cryptocurrency. We are experiencing a strong correction, but the bubble has not formed yet."
By contrast, cryptocurrency trader Michael Moro believes that bitcoin is headed for the $3,000 range and isn't likely to bottom out until it gets there. In a recent interview, he comments:
"You really won't find [the floor] until you kind of hit the 3K-flat level. It's difficult in that there are small levels of resistance. We've seen the $4,000 level get tested twice in the last couple of days, but I really don't think there's too much in the mid-3s."
The post Bitcoin Price Watch: Analysts Remain Mixed About Where Bitcoin Will Go appeared first on NullTX.