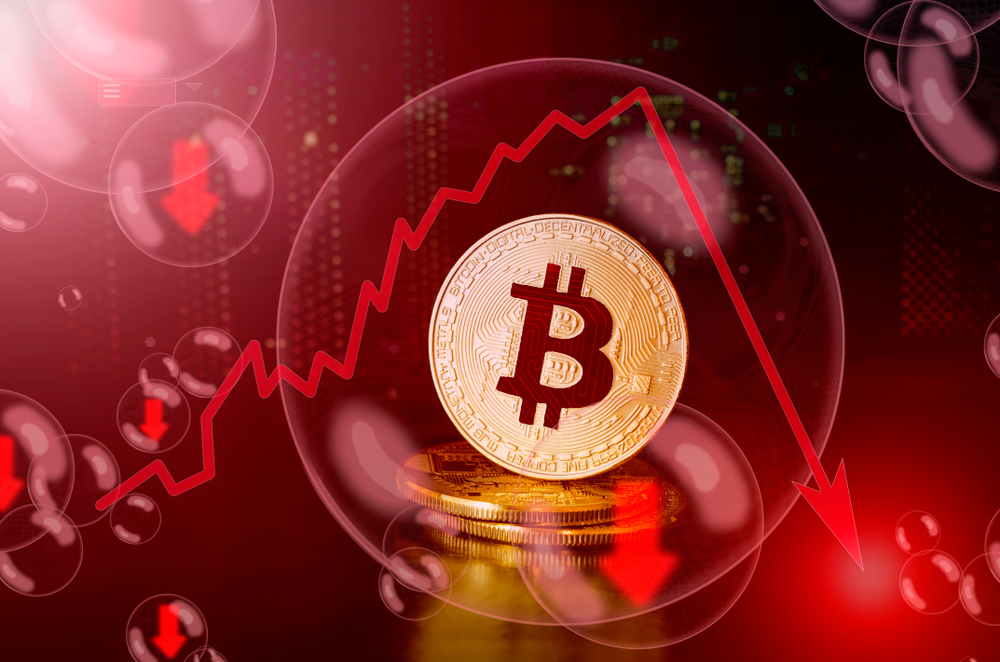 At press time, the father of cryptocurrency is trading for just under $3,700. This is about $200 less than where it stood on Sunday.
The currency continues to suffer from falling prices, though some reports suggest that its dominance is on the rise, likely due in part to the price drops. Now that bitcoin has lost nearly half its value in just a few short weeks, to say it's "more affordable" would be something of an understatement. Some analysts believe that this is likely attracting the attention of several new institutional investors, who are looking to cash in on crypto while it's cheap.
Chart by InvestingScope
Bitcoin experienced lows of approximately 51 percent in early November. Overall, it's down by about 80 percent from its all-time high of nearly $20,000 last December. This figure, however, doesn't even compare to the harsh injuries suffered by some of its major competitors. Ripple's XRP, for example, is down by about 90 percent, while Ethereum has fallen by roughly 92 percent. Bitcoin cash is down by 95 percent since its recent hard fork, and EOS, the fifth-largest cryptocurrency by market cap, is down by about 85 percent.
Some industry leaders remain convinced that bitcoin is stuck where it is – at least for a little while, and we're likely to see the crypto space remain stagnant for some time before recovery begins. One of those figures is Vinny Lingham, the CEO of Civic, who stated in a recent interview:
"I think it stays in the range between $3,000 to $5,000 at least for three to six months. I don't think we break through the support level of $3,000 just yet. I think there is a lot of buying in the short-term around that mark. If we don't get out of the crypto bear market cycle in the next three to six months, the $3,000 level could go. [Extreme volatility] doesn't make crypto an investment-grade asset. If you keep speaking about institutional investors coming to the table and an ETF getting approved, you can't have this sort of volatility in an asset class if you want big money to be involved."
On the other hand, venture capitalist Tim Draper recently reaffirmed his position that bitcoin will reach a price of $250,000 by the year 2022. He believes that bitcoin will eventually come to share the currency market with fiat on a 50-50 basis:
"Down the road, when we can easily spend or invest or do whatever we want with cryptocurrencies – they're frictionless, they cost you less. I mean, just by that alone, just that they cost you less, it's going to be better for people, and so they're going to move to crypto, and they're going to go away from the political currency – they call it fiat."
The post Bitcoin Price Watch: Currency's Price Has Fallen, but Its Dominance Is on the Rise appeared first on NullTX.